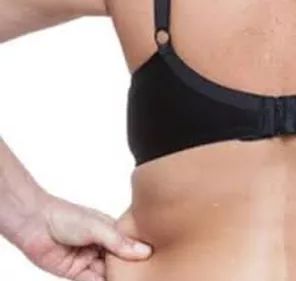 Daffodil Aesthetics offers non-surgical liposuction (a technique in cosmetic surgery for removing excess fat from under the skin by suction).
Our non-surgical liposuction is for both men and women and we use two different methods that complement each other;
Ultrasound Cavitation
Mesotherapy with local injections to dissolve the fat
Mesotherapy and Injection Lipolysis Background:
Treatments known as "injection lipolysis" have been commonly associated with the term "mesotherapy" to reduce or eliminate unwanted local accumulations of fat. Various terms for treatments that used to "dissolve" fat seem to be used interchangeably, although "mesotherapy" has gained prominence in the public vernacular.
Injection lipolysis is typically done with many products. The one common ingredient in all injection lipolysis formulations is phosphatidylcholine (PPC). ​
Safety
Safety and Efficacy of Injection Lipolysis:
The procedure is very efficient and safe with rare side effect of infection.
The procedure is done by the Daffodil team under the training and guidance of Dr. F. Gendy, who has decades of experience and the following qualifications;
Dipoloma in Obstetrics in 1987
LoC in Subdermal Contraceptive Implant Techniques in 2008
LoC in Intra Uterine Techniques in 2008
Diploma in Anti wrinkle injections and facial fillers
Diploma in Gynaecological Aesthetics​
Membership of the Royal College of Obstetricians & Gynaecologists, London in 1992
Membership of the Faculty of Family Planning and Reproductive Healthcare in 1993
Fellowship of the International College of Surgeons, USA in 1995
and has Current Membership of professional bodies:
JCC certificate in Family Planning in 1984
Member of the American Fertility Society in 1992
Member of the British Society for Psychosexual Medicine in 1997
Member of the British Menopause Society in 1997