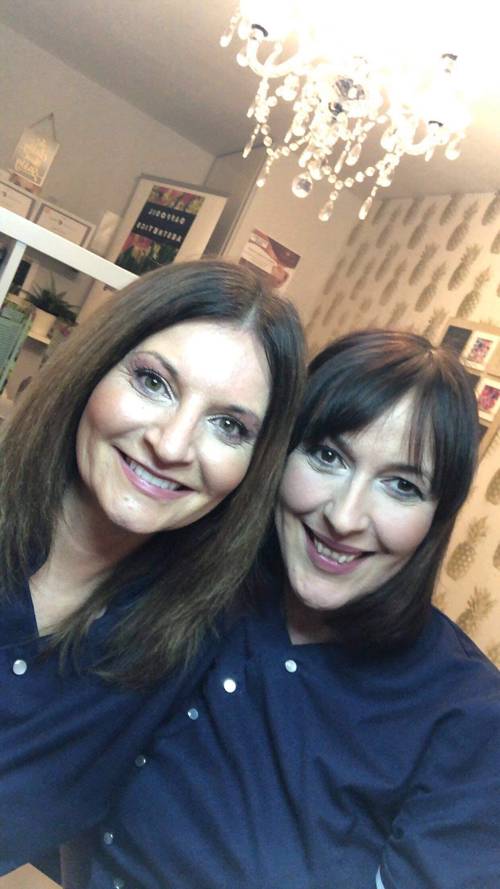 Hi and welcome to Daffodil Aesthetics.
Daffodil Aesthetics is a business based in Sheffield, South Yorkshire (UK) run by two business partners, Caroline McNeill and Joanne Bailey.
Caroline McNeill is registered nurse for over 20 years and has worked in a variety of settings including surgical wards, operating theatres and more recently Health Visiting. She has completed training with approved providers who teach medical professionals only and is member of the Nursing council and the ACE (Aesthetics Complications Experts) group.
Joanne Bailey is also an experienced, fully insured registered nurse for over 20 years and trained by qualified authorities in a wide variety of aesthetic treatments such dermaplaning and lower face toxin. She has also worked in a variety of settings including Health Visiting
The Aesthetics industry has become very popular in recent years and it is our belief that experienced and trained nurses, as the team at Daffodil, are the preferred, ideal people to safely administer such aesthetic treatments partly because they have a good knowledge of anatomy and safe, sterile techniques. Caroline and Joanne have a vast understanding of 'follow up care' and how it is incredibly important and reassuring for their clients.

At Daffodil Aesthetics we share a vision of providing quality aesthetic treatments in a friendly, supportive and professional environment. We pride ourselves on our values, integrity, and complete commitment to client care. As such, we are registered with the Care Quality Commission (CQC).
Please do not hesitate to contact us for further information, or to book an appointment.
Equally, if you have had a treatment and would like to leave compliments and/or feedback, you can do this in a number of ways;
- through the CQC website (click here)
- through the Booksy booking system
- through our Facebook Social Media page (see icon at top of page)
- or face to face.
Daffodil Gift Cards
Daffodil Gift Cards
Daffodil Aesthetics Gift Cards make a lovely and thoughtful present for your loved one, friends and family at that special time of year.
We offer a range of gift cards which can be used against any of our beauty treatments, to suit the individual.
They make excellent gifts for Birthday's, Christmas, Valentines Day, Mothers and Fathers Day!
Contact us for further information.