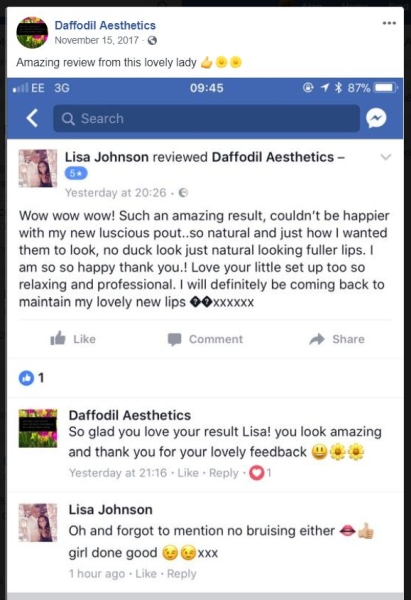 There are sooooo many horror stories about lip fillers.
Choosing the right treatment and trusted aesthetic practitioner, to apply the treatment on your face or body, is essential to avoid being added to the horror story list.
The team at Daffodil Aesthetics are experienced and qualified and are the regions trusted practice for all types of fillers and aesthetic treatments.